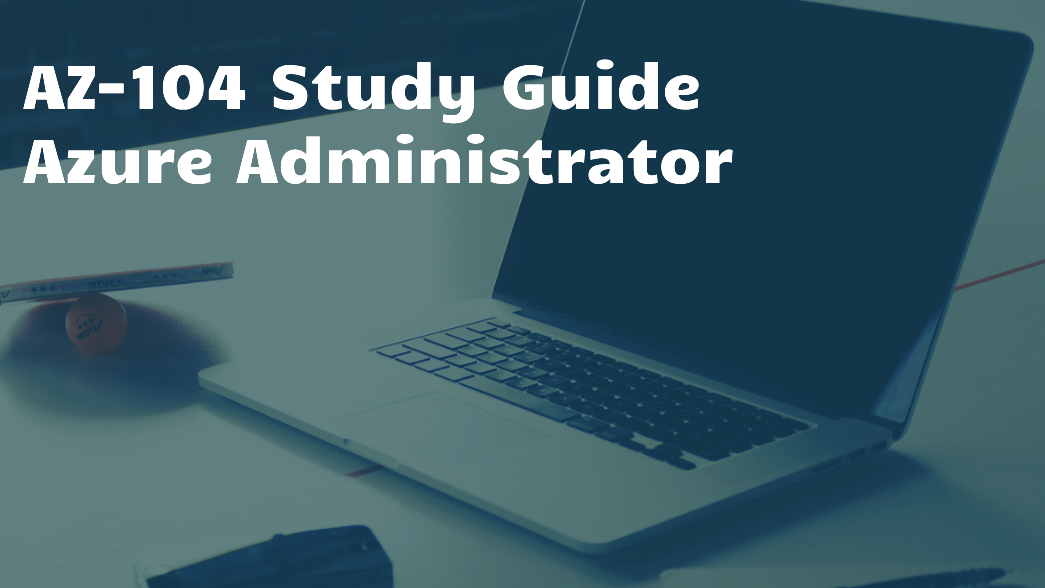 AZ-104 Study Guide - Microsoft Azure Administrator
The Microsoft Azure Administrator AZ-104 exam is intended to test your knowledge and skills in managing Azure resources, such as implementing azure storage, virtual networks, identities, as well as monitoring of Azure resources. This certification is a valuable asset for anyone interested in pursuing a profession in cloud computing or advancing their current IT career. As the need for cloud computing keeps growing, an increasing number of businesses are turning to Microsoft Azure for their cloud computing requirements. Consequently, the demand for professionals with the skills and knowledge to manage and administer Azure resources is expanding.
Our study guide will cover all the necessary topics and concepts for passing the AZ-104 exam. We are going to supply you with thorough explanations of each topic as well as test-taking strategies. Whether you are a highly experienced IT expert or just beginning your career, our study guide can assist you acquire the expertise and abilities necessary for becoming a certified Azure Administrator. Therefore, let's enter into the realm of Microsoft Azure.
These are a summary of the abilities measured by the examination:
Manage Azure identities and governance (15–20%)
Implement and manage storage (15–20%)
Deploy and manage Azure compute resources (20–25%)
Configure and manage virtual networking (20–25%)
Monitor and maintain Azure resources (10–15%)
pass score is 700 out of 1000
Some Free Microsoft resources
Microsoft Learn is a continually expanding collection of free training courses offered by Microsoft. Following reviewing the exam goals, it is highly recommended that you move on to these. They are divided into manageable chunks, and you can readily monitor your progress.
AZ-104 Practice test
You've prepared for the test, and now you want to evaluate your level of preparation, huh? Putting your knowledge to the test with some practice exams is an excellent idea. Taking practice exams is an excellent approach to gauge how well prepared you are for the actual examination.
AZ-104 Practice Test
How Hard is the Microsoft AZ-104?
Even though the AZ-104 certification constitutes an entry-level exam, it remains difficult! You should anticipate multiple question categories on the test. Multiple choice, case studies, experiments etc. A key is to not feel overburdened as you approach the exam. You will have many questions to review, and you can frequently return to questions you did not initially comprehend. Follow in tandem with the demonstrations and conduct your own experiments in your lab in order to gain practical knowledge.
Whats the Passing score for the AZ-104?
Microsoft certification evaluations have a maximum point value of 1000. You must achieve a score of 700 or higher to pass the AZ-104 exam and earn the Azure Administrator Badge.
How do I enroll for the AZ-104 exam?
After completing your preparation, you will need to schedule your exam online or at a nearby testing center. Online test facility information is available at https://docs.microsoft.com/en-us/learn/certifications/exams/az-104.
Should I take the invest time and effort to get the AZ-104 certification?
Absolutely! Idealistically, you will then pursue professional certifications, but this certification is a significant achievement. Even if accreditation is not your objective, you will acquire a tremendous amount of experience learning Azure at a deep level, which will help you secure your first Azure job or become an even stronger cloud administrator.