Microsoft AZ-104 practice test lobby
Microsoft Azure Administrator Exam study guide
Certification Provider: Microsoft
Exam Code: AZ-104
Exam Name: Microsoft Azure Administrator Exam
Number of questions: 346
Passing Score: 700
Our Last Update: Sep 27 ,2023
Case studies included in this exam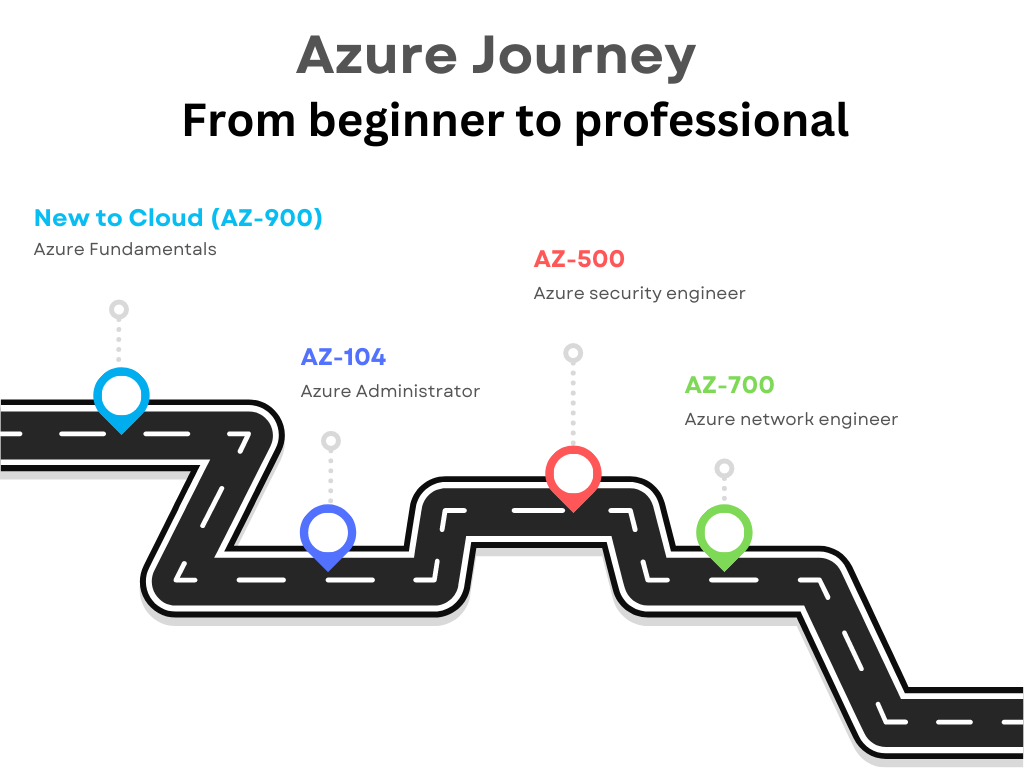 Why Should you get a Microsoft Azure Certification
In 2023, The median salary for a systems administrator in the us is $80,000 per year in the US. The salary can go significally higher with top companies like AT&T, NVIDIA, Boeing ,Apple and more paying upto 180K per year. With that in mind, getting microsoft azure certification can be a big turning point in your resume and technical knowldge.
How long before the certification expires?
Typically microsoft certifications are valid for 12 months , however in the real world employer will keep holding value for your certificaiton at least for 2-3 years and more unless microsoft changes the certification. For example in the past before the AZ-104 exam there was the AZ-103 exam before. but for the next couple of years microsoft will stay with the AZ-104 as its leading entry level certification.
How do I enroll and register for the actual test?
After you finish studing and did some practice tests , go to microsoft offical az-104 page. there you can schedule your exam. You can take the exam at a test center close to you, microsoft has a search where you can find test centers close to your location. Another option is to do online , but keep in mind they have a lot of restrictions for you to be eligible to do the test online.
Topics that are included on the AZ-104 Exam
Control Azure Active Directory (identities and governance)

Implement and supervise storage

Deploy and operate Azure compute resources

Configure virtual networking

Monitor and support Azure resources
If you already had the old microsoft certifications such as MCSA or MCSE windows server 2016 , then this certifiation replaces those.
AZ-104 Study Recourses
AZURE IDENTITIES AND GOVERNANCE
Manage role-based access control
Subscriptions and governance