HP hpe2-t36 practice test
Using HPE OneView Exam Exam
Question 1
HOTSPOT
A system administrator is HPE OneView network for a VMware server farm.
The administrator requires an environment adding a new VLAN to an upstream switch and VMware
vSwitch does not require a change at the Virtual Connect level regardless of the number of used
VLANs.
Click the setting that allows such behavior in HPE OneView.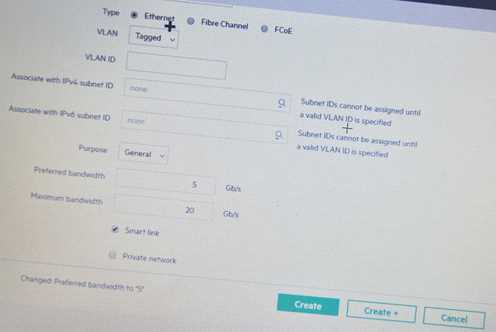 Answer: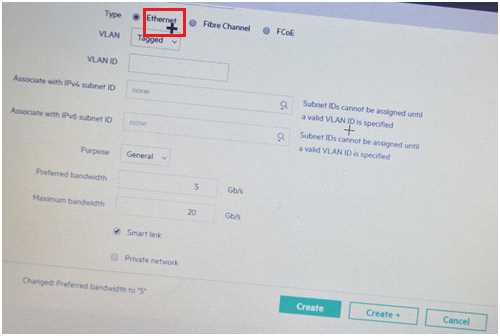 Question 2
Which hpe management solution contain smart update manager(SUM)?

A. HPE Service Pack for Prolient
B. HPE Synergy Image Streamer
C. HPE Integrated Lighout
D. HPE Onview global dashboard
Answer:
A
Question 3
You want to provision storage pools from hybrid storage array to an HPE Synergy frame using the
composer. The application is critical and requires high performance. Which settings allow you to
guarantee all flash service level for specific volume

A. Adaptive optimization for 3 par storage array.
B. Performance policy for nimple storage array
C. Scope for 3par storage array
D. Cache pinning for nimple storage arrays.
Answer:
D
Question 4
How do you provide high availability on HPE oneview virtual appliance?

A. Deploy hpe oneview on a hypervisor cluster configured with high availability
B. Deploy a redundant pair of composer configured to provide high availability
C. Install hpe oneview on two servers and link them with oneview global dashboard.
D. Install hpe oneview on two servers and enable built in high availability in settings.
Answer:
A
Question 5
What is the correct procedure to configure this network?

A. Create an uplink set without any uplink port and enable smart link
B. Create an uplink set without any uplink port and enable private network
C. Create an new network set and set purpose field to VM migration
D. Add the desired network to the internal network on the LIG
Answer:
D
Question 6
A Customer is concerned about the security of the simple network management protocol (SNMP).
What should you recommend to resolve the customers concern? Select 2

A. Use Encryption in SNMPv1
B. Use Secure Socket layer SSL in SNMPv3
C. Use encryption in SNMPv3
D. Use authentication in SNMPv3
E. Use transport layer security in SNMPv1
Answer:
C, D
Question 7
a customer requires a report containing firmware revision of interconnect module across their blade
system and synergy enclosures. Which management solution should you recommend?

A. iLO amplifier pack
B. HPE OneView Global dashboard
C. HPE OneView for VMware vcenter
D. HPE OneView virtual appliance
Answer:
D
Question 8
Where is HPE oneview for synergy deployed?

A. On a physical appliance- composer
Answer:
A
Question 9
A customer is trying to upload an additional SPP to the oneview appliance, but receives an error
message stating that there is not enough internal space available. What can the customer change on
the appliance to enable the upload?

A. Add a web server as an external respository
Answer:
A
Question 10
A customer need to check wheather shared infrastructure and Gen10 servers are aligned with SPPs
available in the oneview repositories. Which HPE oneview functionality can be used to fulfill the
customer requirements?

A. Server hardware report
B. Firemware compliance report
C. Health check
D. Firmware repository
Answer:
B